My 18th birthday was on Friday, and it's so surreal! I can vote now! I'm too old to participate in my library's summer reading program! I could move out tomorrow if I wanted! I am officially classified as an adult.
For my birthday, I got 8 books! Six of them I bought with money I received as gifts, and two were given to me by my sisters! Let's get to it!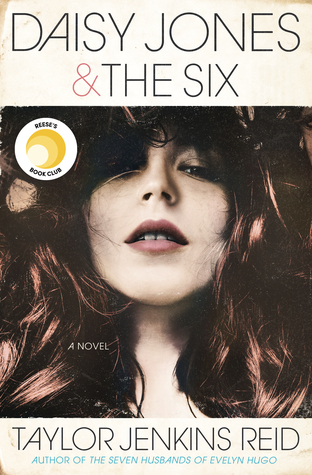 #1. Daisy Jones & The Six by Taylor Jenkins Reid
I went to Target a few days before my birthday when my grandmother was visiting, and I picked this one up because I loved The Seven Husbands of Evelyn Hugo so much! I had to read what she wrote next, and I was not disappointed! This was a fantastic story. I can't wait for what she has in store for her next book.
#2. The Opposite of Always by Justin A. Reynolds
Also bought at Target, I picked this one up because every time I went to Target I saw it, and it looked so good! It's a hefty book, which you don't normally see in a contemporary, and this was the last copy left that included the bonus alternate ending (Thanks, Epic Reads!) I'm so excited to get to this one.
#3. The Seven Husbands of Evelyn Hugo by Taylor Jenkins Reid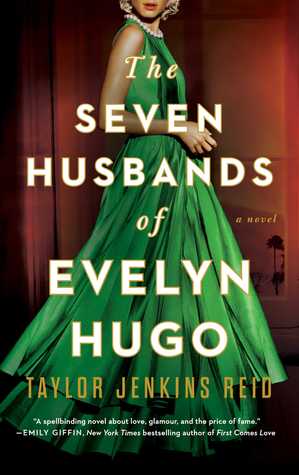 This one I got from Barnes and Noble, and I bought it because this book is an easy contender for my top 5 books of the year! I got the recently released paperback (with the updated cover) and I'm so glad I did, even if I prefer hardbacks. This one cost about as much as a hardback, anyways. $17.00 dollars!!! For a paperback???? #worthit
#4. Once & Future by Amy Rose Capetta & Cori McCarthy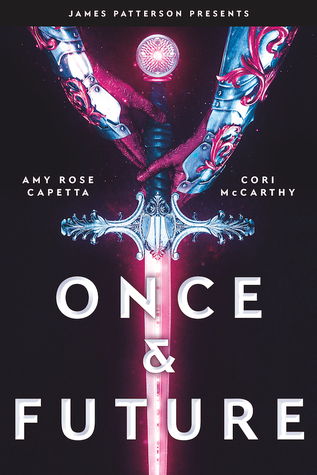 This one was one of 3 Amazon Kindle deals I found, and it's a gender bent, gay, outer space Arthur and Excalibur retelling? For $2.99? Yes please! I cannot wait to dive into this one!
I first saw this when V.E. Schwab tweeted a picture of this book after she had visited a publishing house and was given this, and the cover was so stunning I had to look up what this book was!
#5. Bloodwitch by Susan Dennard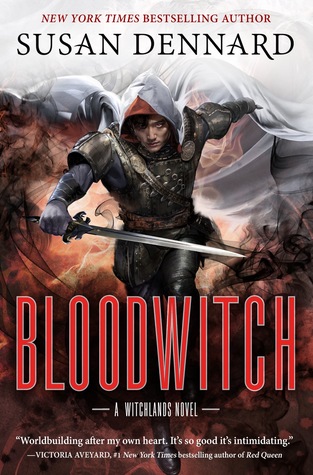 This was another $2.99 Amazon Kindle deal, and I had to get it because A, Bloodwitch is one of my favorite books of 2019 and in The Witchlands series, and B, it was the last book I needed to complete my Witchlands kindle collection! I can reread these books over and over so to have them so accessible is nice, especially if I'm out of the house and waiting for something (like in a long line, or at the doctor's office)
#6. Descendant of The Crane by Joan He
This is my last $2.99 Amazon Kindle deal I bought, and I'm so glad I did. I have seen nothing but good things about this book, in the months leading up to it's release, on book lists, and as rave reviews by bloggers and tweeters! Vicky Who Reads was my influence when I bought this, so thanks Vicky! I am in love with this cover. I think it's stunning, and I love the aesthetic of it!
#7. The Near Witch by V.E. Schwab
This was a birthday gift from my twin sister on our actual birthday. She asked my younger sister what I've been wanting, and this was it! She bought me the Barnes & Noble collectors reprint edition, with the maroon case and gold stamp under the dust jacket, and ribbon bookmark! I am so excited to expand my V.E. Schwab collection, and I can't wait to read this one!
#8. We Hunt The Flame by Hafsah Faizal
The last gift I received, and from my younger sister! I knew she was getting me this because she told me to put the copy I was planning on buying back on the shelf, but I was still super excited to open it! It is the Barnes & Noble book club collectors edition, so it has the blue textured casing and the gold foil stamp under the dust jacket, and the special blue end papers! I've heard nothing but good things about this book, and I've been following along with Hafsah as she moved through her publishing adventure. I feel oddly proud of someone I've never met.
I am so happy with my purchases & gifts! Have you read these books? What were your favorite ones? What ones should I read first?
Happy Reading!
-Sam