I read 5 books this month, and they were all pretty awesome! Granted, one of them was a reread but I read it in a different medium so it counts! Every single one of these I would recommend, so happy reading!
Now, onto the wrap-up…
#1. The Seven And 1/2 Deaths of Evelyn Hardcastle by Stuart Turton- 3.5 (Goodreads)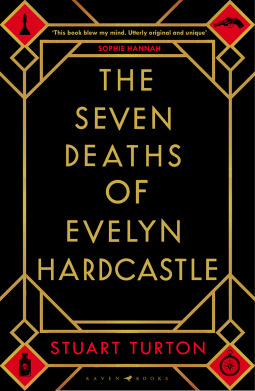 If you're looking for a book that is Doctor Who meets Groundhog Day meets Clue, then look no further. This book was mind boggling and intricately woven together, so props to Stuart Turton for keeping track of everything because I hardly could've done that! It was so cool seeing the different versions of the same character, the bad guy who was maybe the good guy and the good guy who was maybe the bad guy, and trying to solve the mystery! It is a very interesting idea for a book. I think it was a bit too intense, I would've preferred something a little more digestible. I had to read this in intervals over the course of a few weeks.
#2 & 3. Aurora Rising by Amie Kaufman & Jay Kristoff- 5/5 Stars (Review to come) (Goodreads)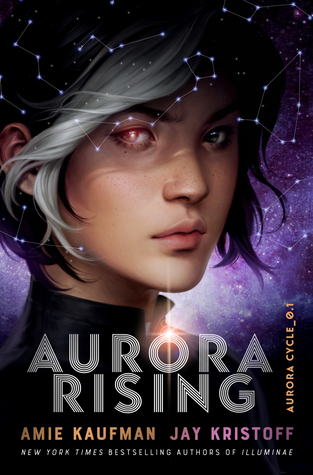 Holy cow, this book. I read it the day it arrived & came out, and it blew me away. I have a full review coming later which I will link once it goes up, so I'm going to talk about how good the audio book is. I'm generally not an audio book person, but everytime I logged into Twitter, my feed was filled with everyone raving about how good the audio book was! The voice actors killed it in every way, and a few were from previous books that Amie wrote and that were turned into audio books! If you read and loved Aurora Rising, I would definitely check out the audio book.
#4. The Wise & The Wicked by Rebecca Podos – 4/5 stars (Review)
I read and reviewed this for the blog tour I hosted (link above!) I really loved how Stiefvater if felt, as she has such a unique style that it would be hard to find, let alone done so well as Rebecca Podos did with this book! I also loved the LGBT+ relationships and characters. I haven't read many (or any) books with a trans character before, but I thought this was well done. Also, it had twins.
#5. Wicked Saints by Emily A. Duncan- 4/5 Stars (Review) (Goodreads)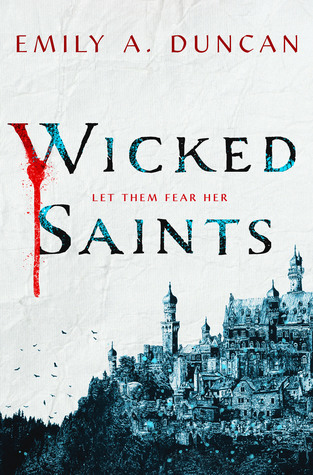 I got this book in my March Uppercase Box, and I started it a few days later. I was in the middle of moving so I had to put it down about halfway through, but once I picked it up again I couldn't put it down! It was such an exciting new fantasy, and I loved the characters most! I talk a bit about this in my review, but this book brings a whole new meaning to heartbreak, plot twists and cliff hangers! Also, bad boy characters with a soft spot for the MC? Yes, please!
Also, if you love angsty characters with angsty romances, this is the book for you!
These were all super good books, and I'd love to look for more books like these! Do you have any recommendations for me?
-Sam