I understand why this is considered a cult classic love story. It was funny, light-hearted, swoony and entertaining. It makes me want to have a kid so I can read it to them when they get sick. (I wonder how many other families have that happen, do you think?)
About The Movie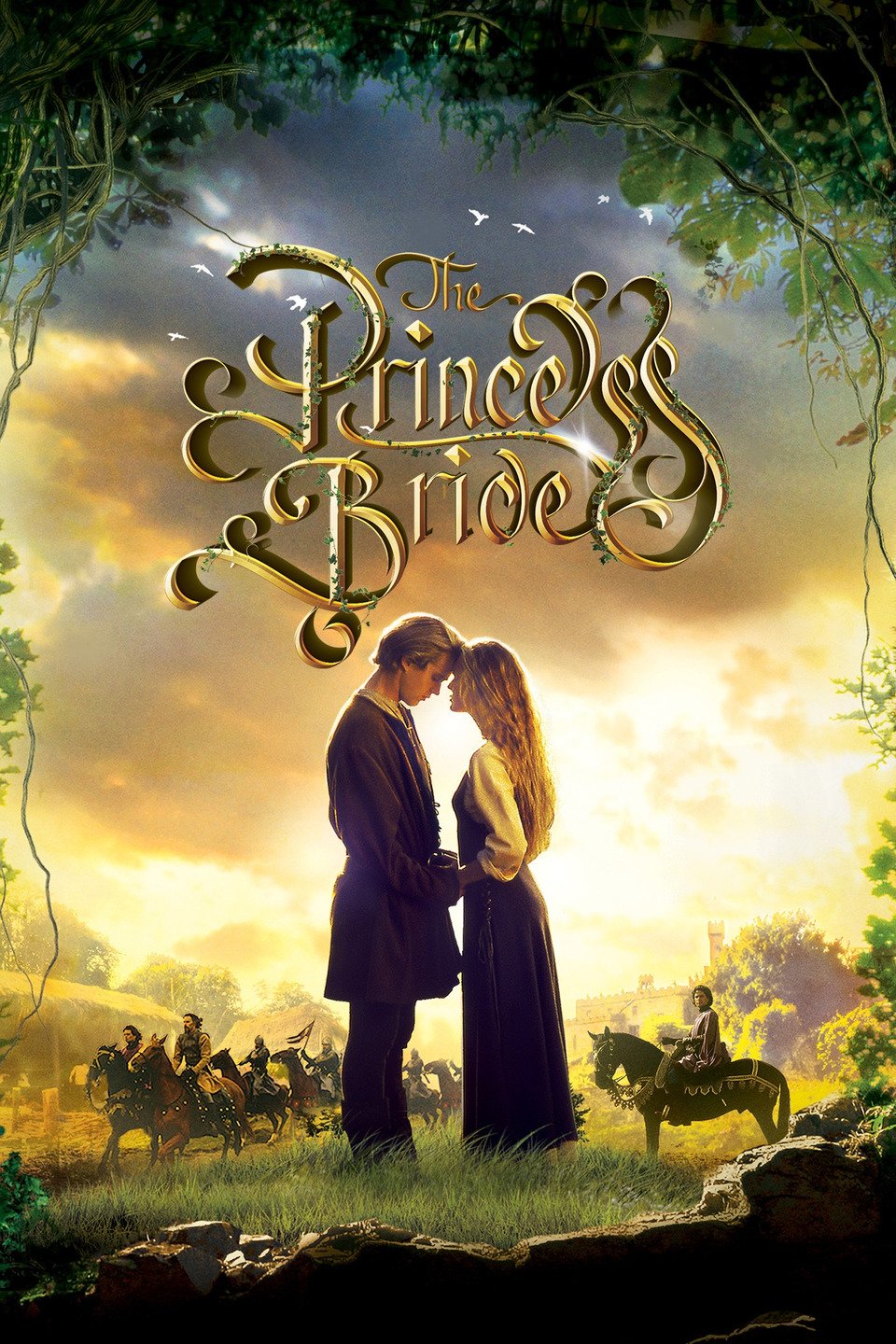 The Princess Bride (1987, Rated PG), directed by Rob Reiner & based off of the book by William Goldman; starring Carey Elwes, Robin Wright, Mandy Patinkin, Andre The Giant, Chris Sarandon, Wallace Shawn, Fred Savage, and Peter Falk.
The Official Synopsis:
A fairy tale adventure about a beautiful young woman and her one true love. He must find her after a long separation and save her. They must battle the evils of the mythical kingdom of Florin to be reunited with each other. Based on the William Goldman novel "The Princess Bride" which earned its own loyal audience.
You know how when your parents don't like something, you never get it? For instance, my mom loathes Cilantro so we never buy it, or my dad hates The Titanic so I've never see it. Well, my mom also hates The Princess Bride. Anytime it's brought up, she complains about how overrated it is. So naturally when I saw it was being added to Disney+ I was excited to watch it. I like being able to know what people are talking about. Also, Mandy Patinkin is in it. I probably would have watched it based on that alone.
Let's talk romance. The opening scenes when the grandfather is narrating the story between Wesley and Buttercup are more charged than the hand scene in P&P. There, I said it. I need more romance scenes like that. (Give me alllll your recs, please!) But truly, their romance throughout the movie was pretty great. I now know why everyone swoons over "As you wish". I want a kid specifically so I can read this to them when they're sick. I would definetly watch this again.
Growing up online, I always thought Inigo Montoya was going to be a bigger player in the game than he was, but I still really liked his character. My favorite scene was the clifftop scene. And his end scene fight.
I really love Wesley. He was really good looking, and his character was very relatable and sweet. And funny lol. His comment about the fire swamp when they first entered it cracked me up.
And as far as villains go, the prince wasn't terrible, but he wasn't super memorable either. He had a pretty dark mindset and his arc definitely took a twist I wasn't expecting towards the end of the movie.
I really enjoyed this movie. The vibes are pretty similar to Monty Python, I feel. I am definitely interested in reading the book and comparing the movie to it, seeing what one I like best. If I do end up reading it and get around to reviewing it, I'll link it to this post and vise versa so they are easy to find.
What cult classics are your favorites? Any I should try while I'm on a roll?