March was a pretty slow reading month for me because I am in the middle of moving, but I did get to some books on my TBR (Well, Okay. Most of these were impulse reads.)! I want to thank my TAB friends for all you did for me while I was there, and I will miss you so much! In fact, by the time this goes up it will be April already so that means I'm gone. I miss you all so much!!!
Anyways, I read 6 books in March! It was a pretty diverse group of books. Poetry, a graphic novel, a memoir, 2 arcs and a reread. Let's get into them!
#1. Sissy: A Coming-of-Age Gender Story by Jacob Tobia- 5/5 stars (Review) (Goodreads)
The aforementioned memoir! This book was so incredible, eye opening and heartwarming. Jacob tells their story from childhood to their current adulthood, and whoo boy is it a journey! Jacob has done so many incredible things in their life so far, and I can't wait to follow along as they continue to do more great things! Reading this inspired me to want to do better in the world and for the LGBT+ community in recognizing that gender neutral/fluid people exist, and they need spaces too!
#2. Call It What You Want by Brigid Kemmerer- 4/5 stars (Review) (Goodreads)
I was fortunate enough to have Bloomsbury Children's send me an arc of Brigid's next book! It comes out in June, but you can read my review now! It is not fantasy like ACSDAL. It takes place in the same vein of LTTL and MTWCT! I really enjoyed reading this. The major themes throughout this book are poverty and fraud, bullying, the toll of keeping secrets, and pregnancy through a student/teacher relationship. It is an odd combination, but it worked really well together!
#3. The Mermaid's Voice Returns In This One by Amanda Lovelace- 3/5 stars (Goodreads)
The finale to Amanda's Women Are Some Kind Of Magic trilogy came upon us in March, and I was so excited to read it! After reading the three books in this series, I've decided that the second book, The Witch Doesn't Burn In This One was my favorite. I think it was because I could relate to it most, which makes sense when you think about it.
#4. (Reread) The Raven Boys by Maggie Stiefvater- 5/5 stars (Review coming soon!) (Goodreads)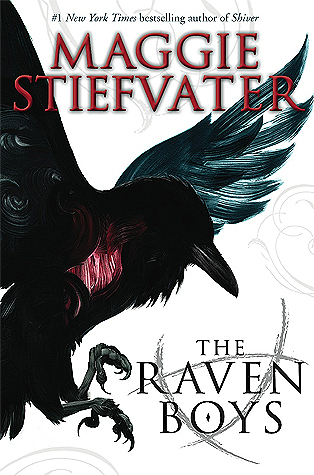 I have been procrastinating writing my review for this because I just can't find the words to describe my feelings about this book. This is going to be my first official reread of the series in preparation of the upcoming first book in the spin off Dreamer Trilogy, Call Down The Hawk! I loved Adam and Rona in the original series, and I can't wait to see my favorite characters again!
When my review is posted, I will come back and edit the link to take you to the review!
#5. The Umbrella Academy Vol. 1 by Gerard Way & Gabriel Ba- 3/5 stars (Goodreads)
I binged the The Umbrella Academy Netflix original series in 2 days. It was fantastic, and it made me want to read the original content. I put this on hold at my library and it ended up being my last book I checked out from that library. (Thank you for your service, Cameron Village Library. You did me well.) Because it is a graphic novel, I read it in under 30 minutes. I didn't enjoy it very much, but it was cool to see where the story and characters originated from! The show adds so much more depth and content (not to mention diversity, which was awesome) to the story.
#6. We Were Beautiful by Heather Hepler- 5/5 stars (Review + Blog tour coming soon!) (Goodreads)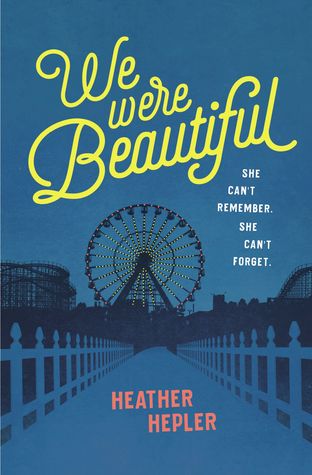 I read an arc of this for the Fantastic Flying Book Club blog tour I'm participating in, and it was lovely! It was such a sweet story about grief, guilt, and finding yourself in spite of it. Your teenage years are your most formative and a trauma like this can decide who you are if you don't decide who you are first. It has POC, trauma and abuse survivors like the MC Mia, and the characters are so interwoven that you couldn't have any of this story without all of them included. They are the supporting characters, but you learn just as much about them as you do Mia. I loved this book and it needs to go to your TBR list!
So that was what I read last month! I plan on reading more this month because I'll be getting all of my books unpacked and I miss them 😦 I have been getting a few spots on some upcoming blog tours so I have those books to read! I think my next read it going to be Last Girl Lied To for my review spot on the LGLT blog tour (My post goes up April 13th!
What did you read in March?